Tennis Kid's Lunch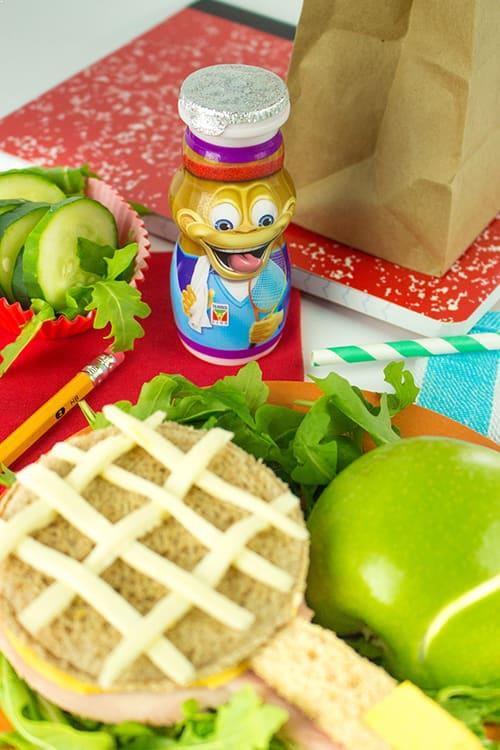 Ingredients
Danimals Smoothie
Ham Slices
Cheese Slice
Whole Wheat Bread
Apple
Cucumber Coins
Mixed Greens
Directions
Serve up a healthy, tennis-themed lunch to the kids today. Cut a whole wheat bread tennis racket using a cookie cutter or knife and add ham and cheese. Use stripes of cheese as the racket strings. Make an apple into a tennis ball by simply cutting the shape details with a knife. Place the racket and ball on top of a "court" made of mixed greens. Complete the set with cucumber coins and a Danimals Smoothie.
Other Lunchbox Ideas You Might Like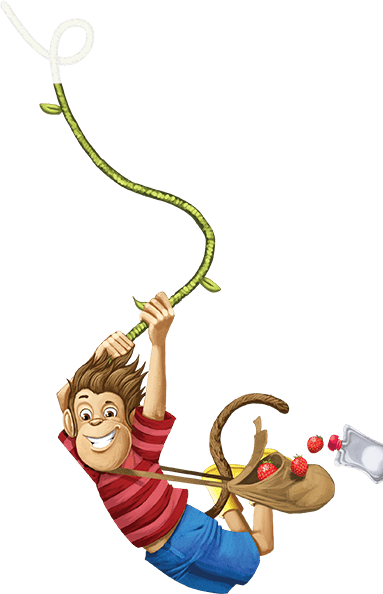 DANIMALS SMOOTHIES
DANIMALS® SMOOTHIES
A burst of fruity flavors they love in a nutritious dairy drink.
Learn More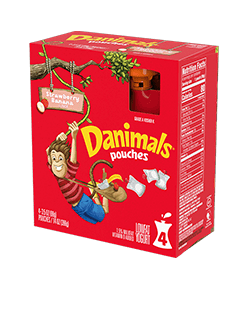 DANIMALS POUCHES
DANIMALS® POUCHES
Portable, fun and full of delicious fruity flavor, Danimals Pouches bring the creamy goodness of Danimals lowfat yogurt in a convenient pouch. No spoon, no mess!
Learn More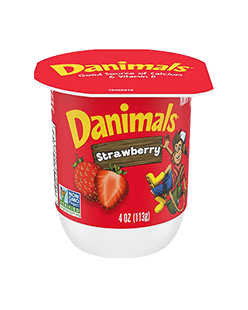 DANIMALS YOGURT CUPS
DANIMALS® YOGURT CUPS
Creamy nonfat yogurt in kid-approved fruity flavors. Available in select schools.
Learn More