Rancher Kid's Lunch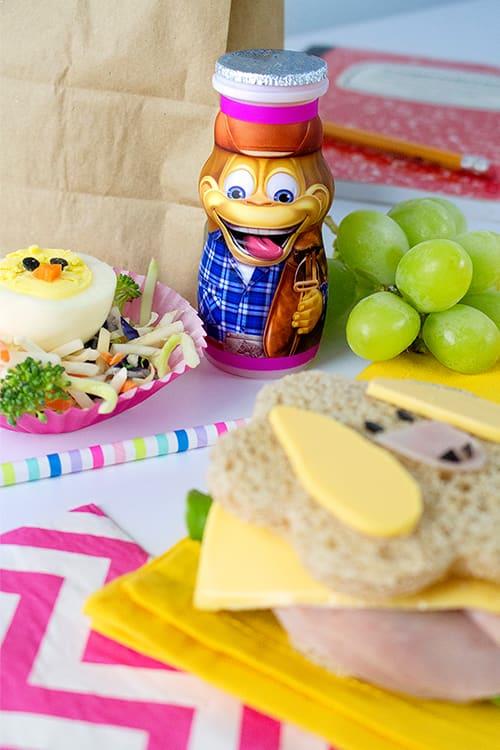 Ingredients
Danimals Squeezables
Whole Wheat Bread
Ham Slices
Cheese Slices
Hard Boiled Egg
Broccoli Slaw
Grapes
Directions
Yee-Haw! Add some fun to your kid's school day with a rancher-themed lunch. A flower cookie cutter creates a perfect sheep-shaped ham and cheese sandwich on whole wheat bread. Simply add cheese ears and a sliced ham nose. Cut a hard-boiled egg in half and add a carrot beak to make a cute chick. Add small details like eyes with a food color marker. Round out this farm inspired, healthy kid's lunch with grapes, a colorful broccoli slaw, and a Danimals Smoothie.
Other Lunchbox Ideas You Might Like
Our Products
DANIMALS® SMOOTHIES
A burst of fruity flavors they love in a nutritious dairy drink.
Learn More
DANIMALS® SMOOTHIES
DANIMALS® POUCHES
Portable, fun and full of delicious fruity flavor, Danimals Squeezables brings the creamy goodness of Danimals lowfat yogurt in a convenient pouch. No spoon, no mess!
Learn More
DANIMALS® POUCHES
DANIMALS® YOGURT CUPS
Creamy nonfat yogurt in kid-approved fruity flavors. Available in select schools.
Learn More
DANIMALS® YOGURT CUPS