Danimals® provides important nutrients
A good source of calcium and vitamin D in each serving
Calcium and vitamin D are underconsumed and considered nutrients
of public health concern in the American diet, including in childhood.1
Danimals® can be a part of a healthy lifestyle
Dairy is included in a healthy dietary pattern. According to the
2020-2025 Dietary Guidelines for Americans, dietary patterns
established in childhood tend to continue into adulthood.1
Danimals® smoothies & lowfat yogurt pouches contain NO high fructose corn syrup,
NO artificial flavors and do not contain colors from artificial sources.
REFERENCES: 1. U.S. Department of Agriculture and U.S. Department of Health and Human Services. Dietary Guidelines for Americans, 2020-2025. 9th Edition. December 2020. Available at DietaryGuidelines.gov.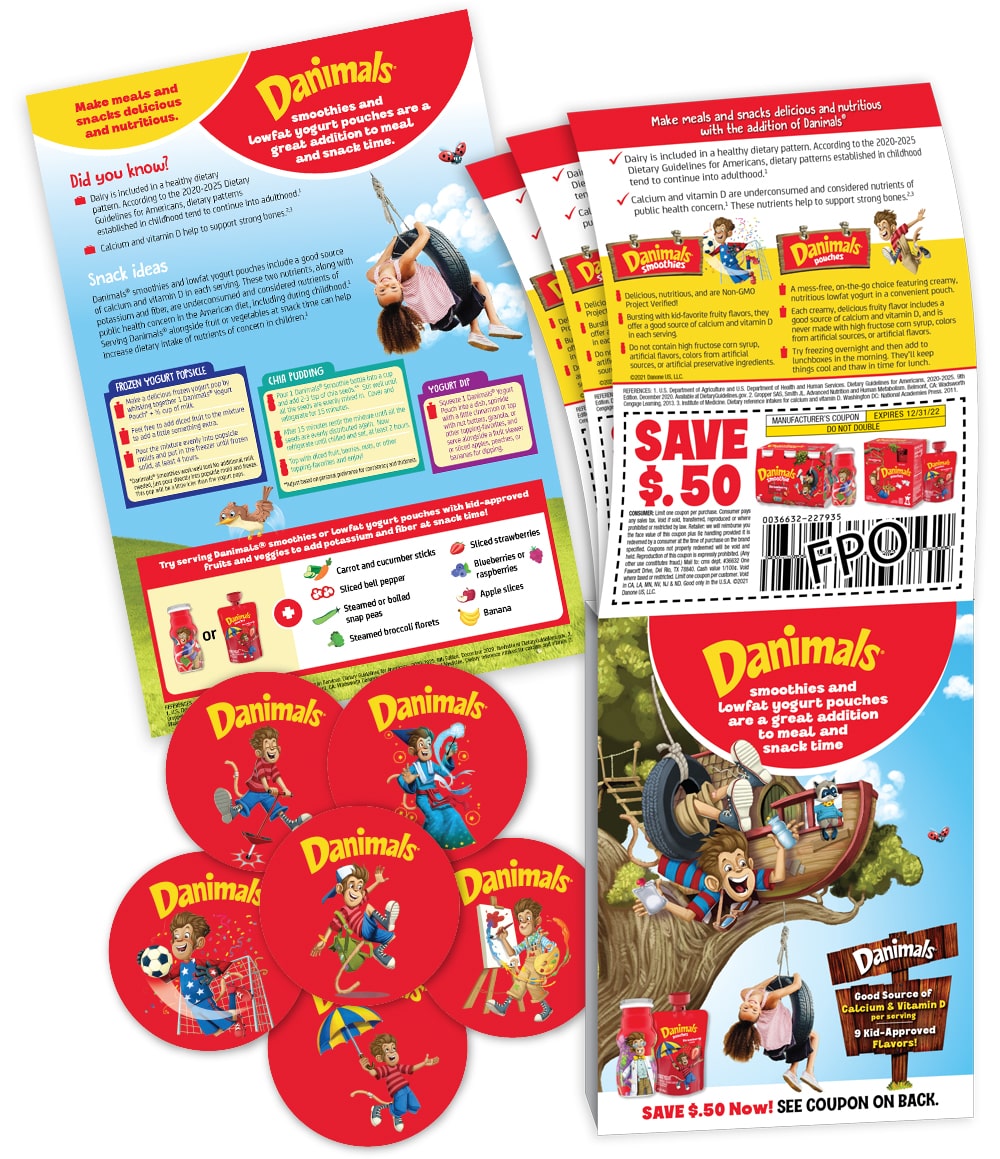 Request a Coupon
Referral Pad,
Tip Sheets & stickers
Start recommending
Danimals®today!
*Required fields mandatory.