Summer Splash Kid's Lunch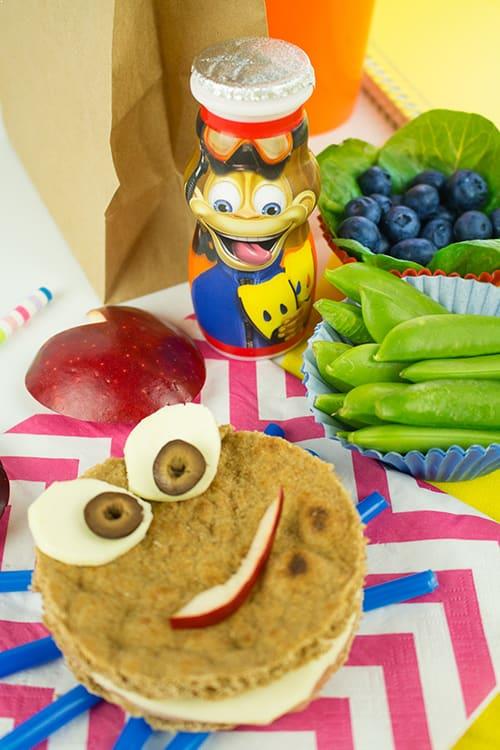 Ingredients
Danimals Smoothie
Ham Slices
Cheese Slices
Whole Wheat Pita Bread
Apple
Snap Peas
Blueberries
Directions
The kids can't possibly be crabby with this adorable lunch idea. Create a crab sandwich out of ham and cheese by cutting a whole wheat pita bread into a circle. Cut an apple to make the crab's claws and smile, and cut cheese and olives for the eyes. Use straws as the legs. Finally, round out this beach-inspired kid's lunch with fresh snap peas, blueberries and a Danimals Smoothie.
Other Lunchbox Ideas You Might Like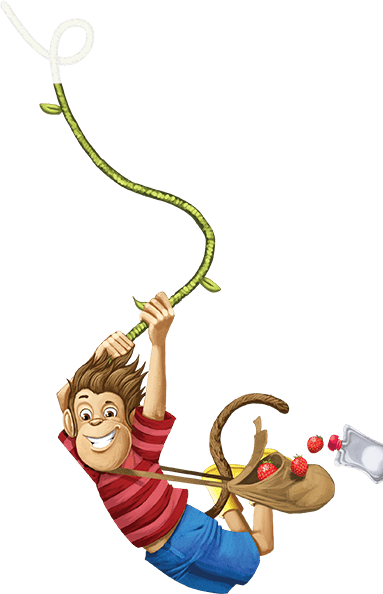 DANIMALS SMOOTHIES
DANIMALS® SMOOTHIES
A burst of fruity flavors they love in a nutritious dairy drink.
Learn More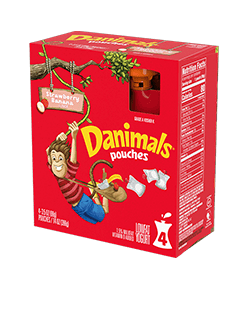 DANIMALS POUCHES
DANIMALS® POUCHES
Portable, fun and full of delicious fruity flavor, Danimals Pouches bring the creamy goodness of Danimals lowfat yogurt in a convenient pouch. No spoon, no mess!
Learn More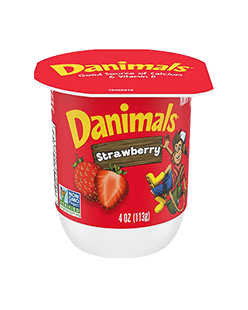 DANIMALS YOGURT CUPS
DANIMALS® YOGURT CUPS
Creamy nonfat yogurt in kid-approved fruity flavors. Available in select schools.
Learn More