Golf Kid's Lunch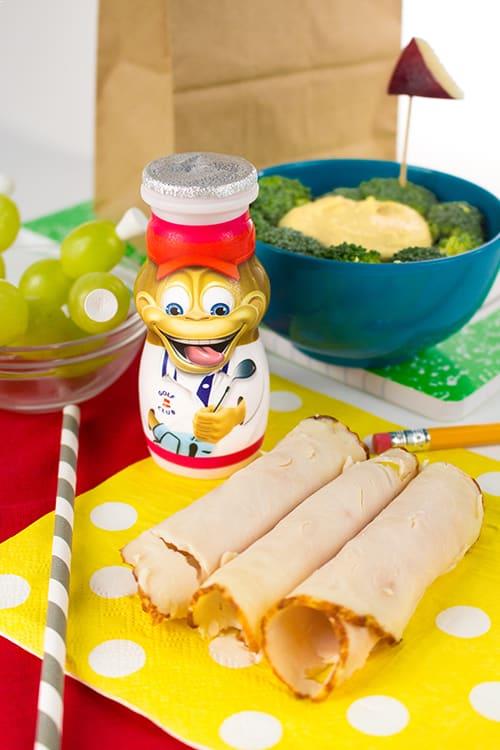 Ingredients
Danimals Smoothie
Turkey Slices
Hummus
Broccoli Florets
Grapes
Directions
This golf course inspired kid's lunch is on par. Pair turkey roll ups with golf-themed sides and watch the kids gobble it up. Make a sand trap hidden in the green with hummus surrounded by broccoli florets. Add a flag by placing a piece of apple on a toothpick. Next, hold sweet grapes on clean golf tees (or toothpicks). Finally, add a Danimals Smoothie to round out this fun lunchbox idea.
Other Lunchbox Ideas You Might Like
Our Products
DANIMALS® SMOOTHIES
A burst of fruity flavors they love in a nutritious dairy drink.
Learn More
DANIMALS® SMOOTHIES
DANIMALS® POUCHES
Portable, fun and full of delicious fruity flavor, Danimals Squeezables brings the creamy goodness of Danimals lowfat yogurt in a convenient pouch. No spoon, no mess!
Learn More
DANIMALS® POUCHES
DANIMALS® YOGURT CUPS
Creamy nonfat yogurt in kid-approved fruity flavors. Available in select schools.
Learn More
DANIMALS® YOGURT CUPS