Franken-Wrap Kid's Lunch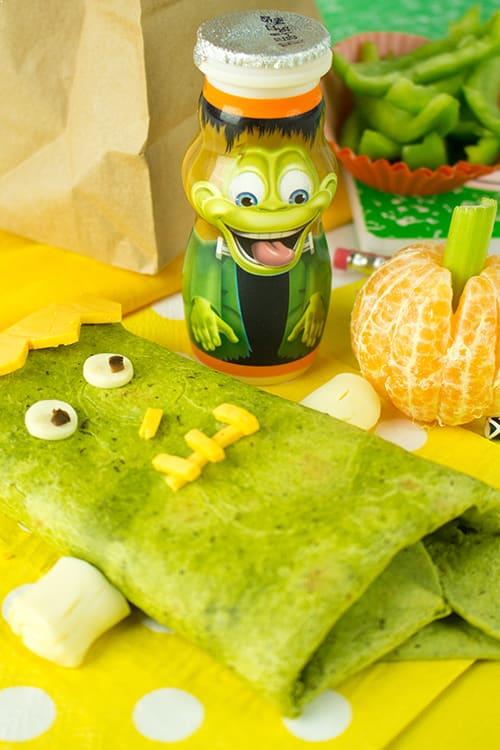 Ingredients
Danimals Smoothie
Turkey Slices
Cheese Slices
Spinach Wrap
Celery
Green Pepper
Clementine
Directions
Scare up a lunch time treat this Halloween or anytime just for fun. Roll turkey and cheese into a spinach wrap. The kids will be in stitches with this monster's fun hair, nose, eyes and mouth details made with cheese and olives. Don't forget the pumpkins! Simply peel clementine oranges and place celery pieces into the middle as stems. Complete this frighteningly fun kid's lunch with green pepper slices and a Danimals Smoothie.
Other Lunchbox Ideas You Might Like
Our Products
DANIMALS® SMOOTHIES
A burst of fruity flavors they love in a nutritious dairy drink.
Learn More
DANIMALS® SMOOTHIES
DANIMALS® POUCHES
Portable, fun and full of delicious fruity flavor, Danimals Squeezables brings the creamy goodness of Danimals lowfat yogurt in a convenient pouch. No spoon, no mess!
Learn More
DANIMALS® POUCHES
DANIMALS® YOGURT CUPS
Creamy nonfat yogurt in kid-approved fruity flavors. Available in select schools.
Learn More
DANIMALS® YOGURT CUPS